Access Highlighted Data Views¶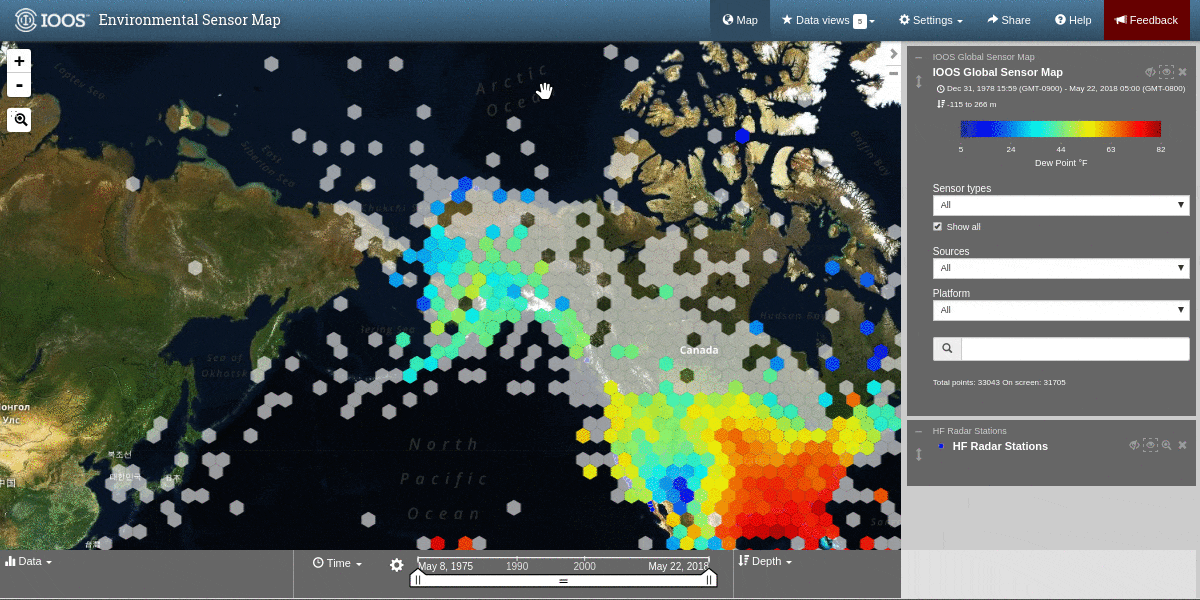 To access pre-made data views that highlight environmental events or locations of interest, follow these steps:
Visit the home landing page and click on any of the highlighted data views.

Or, click on the views button in the upper toolbar .

Select the view you'd like to access from the dropdown menu.

The view will open, displaying data comparison charts for you to explore.
For more information, please see the Data Views section.